How to Transfer files from local machine to VPS or Dedicated Hosting Server without FTP
18 Wednesday May 2011
This is simple with the remote desktop connection. You can share the local system drives or other local system resources with the remote server in few clicks as below.
1. Open RDP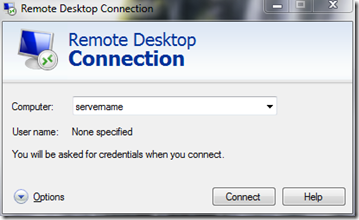 2. Expand Options and go to Local Resources Tab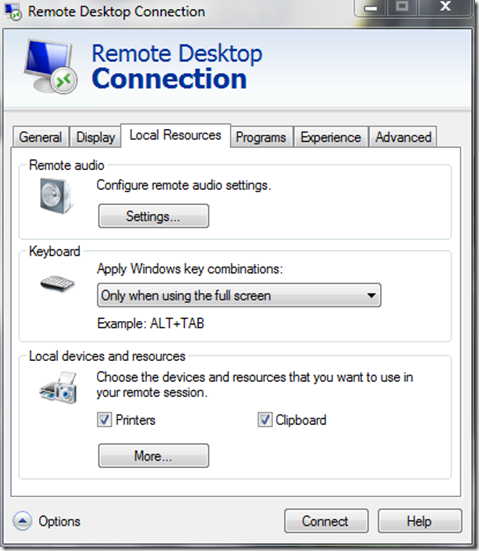 3. Click on More.. to open the Local Devices and Resources selection wizard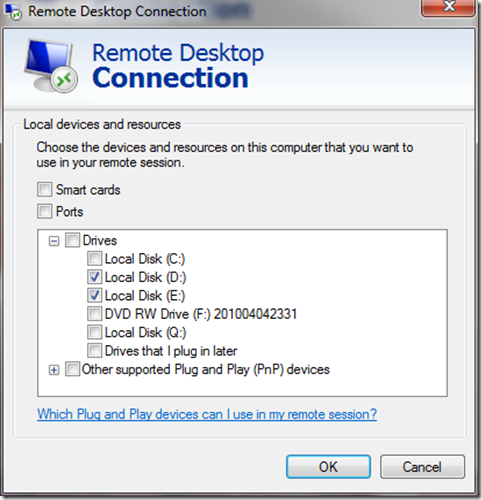 Select the drives you want to have access from the VPS/Dedicated server and click on OK.
4. Log on to your VPS/Dedicated server and go to My Computer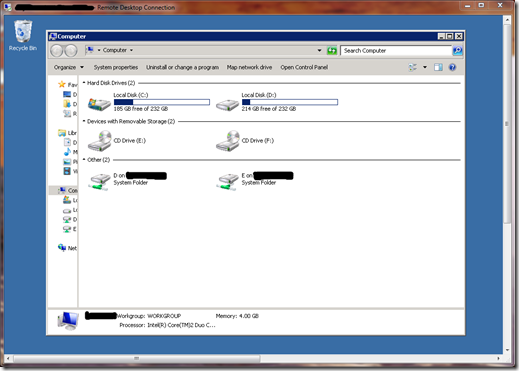 You can see that the selected local drives are available for you to access directly from your server. This is very useful when you want to do the initial setup of the server with necessary software and there is no FTP setup available on the server .
-Ranjith.